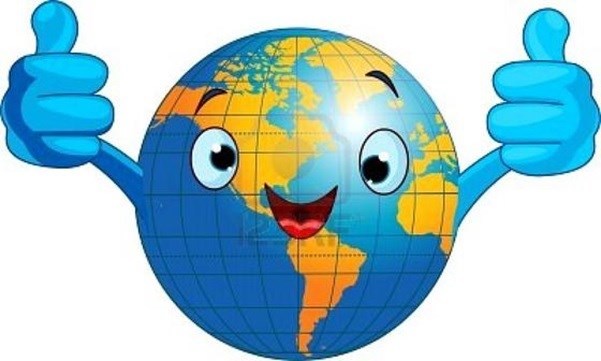 The International Team work with Mrs Farrant and Mrs Wallace to arrange international activities within school and with schools from around the world.
The International Team was introduced in order to assist the International Leaders to organise international events and to communicate with our partner schools. We believe that our international work has a great impact on our children's learning and their outlook on life. As a school we are very excited about future events to come and are working towards re-accreditation for the International School Award. We have planned a range of activities to further enhance the international dimension of our school curriculum. Please see our progress towards re-accreditation below:
Our class countries the academic year 2019/20 are:
| | | |
| --- | --- | --- |
| YEAR GROUP | CLASS | COUNTRY |
| AM Nursery | Seedling | Egypt |
| PM Nursery | Sapling | Iceland |
| Reception | Apple | Ghana |
| Reception | Cherry | Canada |
| Year 1 | Olive | China |
| Year 1 | Elm | Brazil |
| Year 2 | Maple | Morocco |
| Year 2 | Birch | South Africa |
| Year 3 | Rowan | Italy |
| Years 3 and 4 | Willow | India |
| Year 4 | Ash | Spain |
Each class has produced a lovely piece of art work to represent their country and this is on display in the hall for everybody to see.
So far we have enjoyed these planned activities:
12th October 2018 - Yurt Launch Day
As part of our School's ongoing development, the PTA bought a yurt for the school which was assembled and placed in our school grounds during the summer 2018. We decided that this would be a fantastic opportunity for our pupils to learn more about the different ways in which people live around the world. We all had the opportunity to learn about how Yurts are used as homes around the world. Each class was assigned a time in which they could watch a powerpoint presentation about what Yurts are and how they are used by nomadic people around the world. The children discussed the structures of the building and had an insight into life in and around yurt communities. A lot of interesting discussion was generated about the lack of running water and electricity that these communities have. Each class then had time to go inside the yurt and complete an activity sheet. The children had to think about how it felt to be inside a yurt and had opportunities to share their own thoughts and ideas for how our school yurt might be furnished inside. The PTA were also invited and joined in a few of the sessions.
The children were very enthusiastic in their learning and there was a lot of positive feedback. Our International pupil voice group were once again involved and one child commented 'I never realised that some people lived in these types of houses, their lives must be so different!'
November 2018 - Remembrance Day - Armistice Centenary
To mark this year's Armistice Centenary our pupils carried out a range of activities to remember WW1 and WW2. We began with a whole school assembly where the pupils learnt about the meaning of 'Poppy Day' and why this year in particular is very important. Throughout the week (and throughout the Autumn term in KS1) children focused on a range of different activities. Key stage One painted poppies and fields of poppies in their art lessons. In their History lessons KS1 learnt about the meaning of Remembrance, what the trenches were like and how animals were important too. In English they wrote acrostic poems on the theme of Remembrance. Pupils located the countries involved on a map.
Key Stage Two shared different artefacts and stories about the war. One child brought in medals from his Great Grandfather to share with others and one of the teachers brought in photographs and medals to share with the children. The school held a one-minute silence in their Friday assembly and news reports on the centenary from the 'Espresso' platform were shared in class. The school council were involved in selling poppies and other items for the Royal British Legion Poppy Appeal.
The aim of these activities was for children to develop an understanding about our place in the world and in history. Of how people from different countries united to fight for the freedom of others. We wanted children to understand about personal sacrifice and how people can work together for a greater good. The fact that we included personal memories and artefacts helped to make this learning meaningful and relevant to the children. One child commented 'I cant believe he actually had someone in his family who was in that war!' another child in assembly commented 'They gave their lives to help us be free from the bad people'. Another commented 'The soldiers died so we could have peace.'
Mrs Kennedy-Weeks represented Millfield School at the Remembrance Service in Buntingford and shared a poem written by the children. This was placed on the wreath as a mark of respect.
21-25th January 2019 - International Week
All class teachers arranged a selection of activities for children to enjoy for around an hour. Each child was provided with their very own 'passport' so that they could visit each country and receive a stamp to show where they had been. We have run 'International Week' for the last 3 years and it has been a highly successful way to motivate the pupils and develop their insight into a range of different countries around the world. The children began with teacher input to broaden their knowledge and understanding of each country. This was through smartboard or powerpoint presentations, or through the use of photographs and artefacts. Once the children had a basic understanding and had a chance for discussion they then had the opportunity to complete a range of activities based on the country in question.
Our aims were to develop a wider knowledge of a variety of different countries - gain new skills and share knowledge and experiences with others in an exciting and highly motivating week. It was also an opportunity for staff to share their own culture, knowledge, understanding and skills with the pupils.
Activities included learning rhymes and songs in different languages, making crafts related to the landscape or animals related to those countries e.g. the snow-capped mountains of Switzerland, elephants in Thailand, designing Formula One cars in San Marino, making patterns in Poland.
22nd March 2019- World Water Day
On Friday 22nd March we celebrated World Water Day which was a huge success. This was a special day for us to think about how important water is to us all. The children and staff looked wonderful wearing so many different shades of blue.
The children developed their understanding of the importance of water and the impact it has around the World. They found out that there are many people in the World who do not have enough water.
Water is important for many different reasons. We drink it, wash with it, use it to grow crops and for sanitation. We need water to live! Leave no-one behind – water for all.
The picture below shows a wall display created using the children's learning and artwork from World Water Day and posters created by Year 1 pupils.
Upcoming planned activities:
Thursday 20th June 2019 - Year 4 French afternoon in collaboration with Edwinstree Middle School staff and pupils.
Ongoing activities:
Partner school (Wat Sriloharat Bumrung School) in Thailand – here we learnt about where Miss Walker was teaching English and compare and contrast the school day, see what the views are around the school, learn about their religious and cultural beliefs. The International Team had many questions which they emailed to Miss Walker. There were some surprises e.g. the children had to go to school at 7am to clean it, that the team enjoyed discussing in depth and then sharing with their classes.
Buntingford Town Twinning
We are very excited to be making links with schools in Luynes, France and Olvega, Spain. The children will learn about the concept of twin towns and also about our brand new link with a school in Luynes.
We recently had a visitor in to take an assembly about our twinned town of Luynes in France. She informed the children that as part of the 40th anniversary celebrations, a group of residents from Luynes would be visiting Buntingford.
As part of the Luynes Town Twinning programme with Buntingford, Edwinstree held a 'Bake Off' challenge with our French visitors on Saturday the 13th April at Edwinstree Middle School. Millfield families were invited to take part.
Contestants were given a "technical challenge" to complete within a one-hour 'bake off' time. All ingredients and instructions were provided.
If you chose to participate, your challenge was to bake something Easter related that the French use to celebrate at that time of year. Our French competitors judged their attempts. The instructions were in French, but there were students on hand to translate for you!